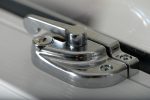 Key Features
Thermal Efficiency
Our leading sliding sash windows offer an excellent amount of thermal insulation. With premium grade materials such as uPVC, our tilt and turn windows can deliver U-values as low as 1.4W/m²K.
Environmentally Friendly
All our windows are ultimately lead free and have been long before legislation. We believe in doing everything we can to help our planet, so our sliding sash windows are 100% recyclable. Have a guilt free conscience when installing our windows.
High Security Locking System
Every one of our windows is fitted with high tech locking systems to keep intruders at bay. Toughened glass for enhanced safety and security is available, along with the option for an anti-jemmy security bar.
Customisation Options
Our sliding sash windows come with the optional hardware including sash lifts, pole eyes and tilt knobs. Simply get in touch with our team to specify your requirements and we'll take care of the rest.
Who Are SFX Trade?
Our business came about 30 years ago. We are a family run establishment and aim to treat our customers with the highest level of service possible. We are based on the South Coast of England in Waterlooville, but we supply sliding sash windows to Hampshire, Surrey and Sussex areas. If you are interested in working with us, please contact a member of our team today!
More Features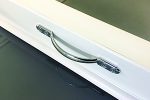 Customisable
Our sliding sash windows are manufactured with pole eyes at standard but can be replaced with D handles or sash lifts for ease of opening and closing. Paired with travel restrictors and tilt knobs, you can ensure homes remain secure with 100mm openings and inward tilting.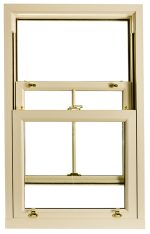 Low Maintenance
At SFX Trade, we understand that no one wants to do extensive maintenance on their windows. That's why our sliding sash windows are easy to maintain. With the tilting and sliding functionality of these windows, cleaning them has never been easier.
Security and Safety Features
Impress your customers with enhanced security/safety, sash locks, and toughened glass for added security. Plus, they are manufactured bespoke, have unlimited colour options and offer other options such as shaped frames, Georgian or astragal bars, decorative sash horns and more!
What is the difference between the window frame and sash?
The sash is the component of the window which holds the glazing and keeps it in place. The sash is designed so your window can be more air tight and less prone to draughts. In contrast, the frame holds the sash and the rest of the window in place. With our sliding sash window frames, they can be customised to arched or swept head specifications.
How popular are sash windows?
Sliding sash windows are a very popular choice among homeowners in today's housing market. This is due to their practicality and excellent flexibility. These windows are suited to most homes. With their wide range of customisation options, it is no wonder they are a popular choice
As well as a vast selection of RAL colours, woodgrain or foil finishes, your customers will also have the option to choose from sculptured and chamfered options. The sculptured option creates a decorative vintage feel and greatly suits a home with older architecture. The chamfered choice is more modern and sleek, perfect for new builds and those going for a contemporary look.
What homes do sash windows suit?
Sliding sash windows are popular due to their traditional look. Homeowners with heritage houses tend to lean towards a more classic look when upgrading their windows. These windows are also well known for their excellent ventilation and insulation through the use of components such as trickle vents, which makes them a perfect choice to combat British summers and winters. 
How long do sash windows last?
Since our sliding sash windows are made from uPVC, they typically have a long life span of 20+ years. However, with little maintenance and care, your customers could see their windows lasting much longer. If you require more information on sash window maintenance, please contact us to find out more.
Where do you deliver?
SFX Trade is based on the South Coast of England in Waterlooville. We supply sliding sash windows to the Hampshire, Surrey and Sussex areas. If you are looking for your next uPVC door supplier, choose us. We offer free delivery, and you can have your casement windows in just five working days!
What other products do you offer?
We specialise in windows, doors and roofs. However, we also offer cladding, fascias, soffits & guttering services. If you would like to find out more about the services we offer, please get in touch with one of our knowledgeable team members for more information.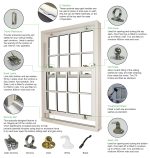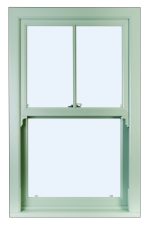 THE DIFFERENCE
Why Chose Us?
We are a hardworking company with over 30 years of experience. Our team is full of experts here to help with any guidance. We pride ourselves in delivering the best quality services and products, as we always strive to ensure our customers are satisfied with our services.
YOUR BUILDING NEEDS
Request a Free Online Quote
If you would like to find out more about our products, please contact us today! Alternatively, utilise our free online quoting system for more information about our products.
GET a quote