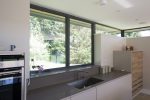 Key Features
Thermal Efficiency
Our aluminium windows are made with premium grade and thermally broken aluminium frames and polyamide bridges, which are excellent at keeping the heat in. These windows can also be used as a reflective insulator, so your clients will stay warm in the winter and cool in the summer.
Environmentally Friendly
At SFX Trade, we understand that caring for our planet is essential. That's why our products are made from 100% recyclable materials. You can feel good knowing that when you buy from us, you are helping us take small steps to better our environment.
High Security Locking System
Whether your customers choose to configure our aluminium windows to open inwards or outwards, they are fitted with high security locking systems. We also offer extra child restrictions for further security.
Customisation Options
We offer extensive customisation options to suit your needs best. With a considerable amount of colours, styling options and more, we can assure you if you use us as your supplier, we can provide aluminium windows that fit the bill.
Who Are SFX Trade?
SFX Trade is a family-run business. We are based on the south coast of England in Waterlooville, Hampshire.  With over 30 years of experience in the window and double glazing business, we opened our doors in 2011 and offer quality products to people in the trade and the DIY market.
More Features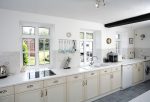 High Performance
Our aluminium windows will provide your customers with excellent performance throughout their long lifespan. Your customers can expect an A+ standard of thermal efficiency, allowing them to save on their energy bills and rely less on their central heating.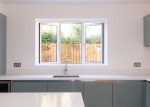 Extensively Tested
Our aluminium windows have been tested repeatedly to make sure they are up to your customers standards. They have received British Standard Kitemark KM81580 and KM81543 for their excellent quality.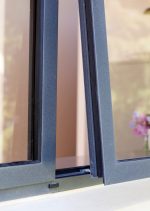 Popular and Practical
Aluminium is a very popular choice among British home owners due to their versatile nature. They can be customised to your customers' liking as we have many styles such as reversible, casement, parallel casement, vertical sliding sash, tilt and turn and pivot, as well as am extensive selection of Smart colours.
Is aluminium or uPVC more expensive?
Aluminium is a metal, whereas uPVC is plastic; therefore, it is less expensive to purchase uPVC products upfront. However, both materials have pros and cons. uPVC windows are the more cost effective product, and good maintenance will last a long time. Aluminium windows generally last longer because they are made from a more substantial material but cost more than the uPVC alternatives.
Where do you deliver?
SFX Trade is based on the South Coast of England in Waterlooville. We supply aluminium windows to the Hampshire, Surrey and Sussex areas. If you are looking for your next flush casement window supplier, choose us. We offer free delivery, and you can have your casement windows in just five working days!
What other products do you supply?
We specialise in windows, doors and roofs. However, we also offer cladding, fascia soffits & guttering services. If you would like to find out more about the services we offer, please get in touch with one of our knowledgeable team members for more information.
Are aluminium windows worth it?
Aluminium is a lightweight, robust product that can be morphed into any shape. Although it can be susceptible to corrosion in some instances, with proper maintenance and care, these windows last extremely long and cause very few problems. On top of that, they are very sustainable, so even after their long lifespan, they can be indefinitely remade into the same product.
What is the lifespan of aluminium windows?
Your customers can enjoy these windows lasting up to 45 years with proper maintenance and care. Aluminium is one of the most environmentally friendly metals there is. It can be recycled an infinite amount of times. Even though it is known as a green metal, that doesn't mean it lacks what other materials have. Aluminium is lightweight, strong and resistant to corrosion, warping and flexing. 
What colours are available?
The slimline stone mullion replacements offer an excellent steel appearance, perfect for refurbished homes. Additionally, we understand how essential customisation options are to potential customers. Therefore, we offer an extensive range of colours for your clients. They will be spoiled for choice! Please contact us today for more information on our colour options, including bespoke colours.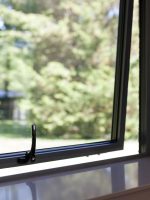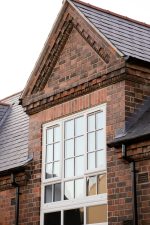 THE DIFFERENCE
Why Chose Us?
We are committed to providing you with the best service possible. All our products are made of high grade materials within the UK and are rigorously tested to meet building regulations. You can trust us. Our team is highly knowledgeable, so we will do our best to answer any questions you may have. If you want to learn more, please use our online quoting tool or contact a team member today.
YOUR BUILDING NEEDS
Request a Free Online Quote
If you would like to find out more about our products, please contact us today! Alternatively, utilise our free online quoting system for more information about our products.
GET a quote