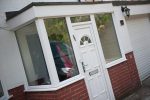 Key Features
Thermal Efficiency
A+ WER and 1.0W/m2K energy efficiency
Standard four chamber or EnergyPlus six chamber
28mm double or 36mm triple glazing options
Environmentally Friendly
All our products are made from 100% recyclable materials, so you can install them knowing they will never become landfill. 
High Security Locking System
Our uPVC doors are PAS 24 accredited so your customers can feel assured that there will be no unwanted visitors. 
Customisation Options
Choose from a range of configurations like full glass, midrails and cruciforms you can truly make the ideal doors for your customers.
Why Choose Us?
At SFX Trade, we supply our clients with the best. You can put your faith in us, knowing we pride ourselves in creating the best possible customer experience, from our online quoting system to delivery. Our team is highly knowledgeable and can help you with any additional needs. If you would like to work with us, please contact us today!
Who Are SFX Trade?
We are a home improvement company based on the South Coast of England in Waterlooville. We supply uPVC doors to the Hampshire, Surrey and Sussex areas. We have over 30 years of experience in the window and double glazing business. If you would like to find out more, please get in touch today!
More Features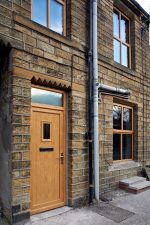 Weatherproofing
Our uPVC doors provide your customers with excellent weatherproofing. These doors are equipped with patented bubble gaskets, which provides these doors with a seal all the way around, making the door draught proof and weather resistant.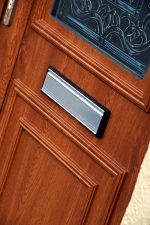 High Performance Materials
These doors are made from durable uPVC, meaning your customers will be delighted with their new door for a long time. Our doors utilise top of the line machinery and technology, so when you invest in them, you can be sure you are investing in the best.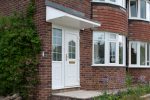 Practical
uPVC doors are a very popular choice among homeowners in the UK for many reasons. These doors have a wide range of features for your customers to enjoy. Impress your customers with our uPVC doors. These doors have excellent energy efficiency, thermal insulation and a long lifespan.
Where do you deliver?
SFX Trade is based on the South Coast of England in Waterlooville. We supply uPVC doors to the Hampshire, Surrey and Sussex areas. If you are looking for your next uPVC door supplier, choose us. We offer free delivery, and you can have your uPVC doors in just five working days!
What other products do you offer?
We specialise in windows, doors and roofs. However, we also offer cladding, fascias, soffits & guttering services. If you would like to find out more about the services we offer, please get in touch with one of our knowledgeable team members for more information.
What is the life expectancy of a uPVC door?
Our uPVC doors have an excellent lifespan of around 20-25 years. However, these doors could last much longer with minimal maintenance and care. Your customers can maintain our uPVC doors simply by wiping them down with a wet cloth.
Do your uPVC doors have accesibility options?
We are proud to offer Part M compliant uPVC doors. By manufacturing these stunning doors, we can offer 24mm thermally broken thresholds to improve accessibility. 
Whether your clients are looking for a single or double ramp, we create uPVC doors perfect for homes with prams, wheelchairs or pushchairs to cater to every family. Built to the latest building regulation compliance, you can have peace of mind knowing the doors you install are safe, secure and long lasting for your customers.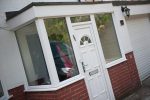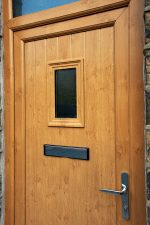 YOUR BUILDING NEEDS
Request a Free Online Quote
If you would like to find out more about our products, please contact us today! Alternatively, utilise our free online quoting system for more information about our products.
GET a quote