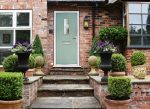 Key Features
Thermal Efficiency
Our composite doors have a high density foam core to provide exceedingly high insulation. This foam core gives you a significantly lower U-value than traditional timber counterparts. To further your thermal performance, you can choose from various glazing options. Keep your home cosy and your energy bills down.
Weather Resistance
Our composite doors are thoroughly tested to ensure they meet British standards. 
Wind Resistance: Tested by BS EN 12211
Air Permeability: Tested by BS EN 1026
Watertightness: Tested by BS EN 1027
High Security Locking System
Our utilise glass-reinforced plastic skins (GRP) and secure multi-point locking. There's the potential to upgrade your composite door to PAS24 or the police approved Secured By Design accreditation, giving complete peace of mind for entrance door security.
Customisation Options
Composite doors offer a range of customisation options. Your customers can run wild choosing from different styles, glazing and colours. Our seven door designs provide thirteen colour ways and RAL colours: Poppy Red, Duck Egg Blue and Black Brown, White, Black, Blue, Red, Green, Oak, Darkwood, Cream, Grey and Chartwell Green.
Who Are SFX Trade?
We have worked in the home improvement sector for over 30 years, providing excellent services to many customers across the South Coast of England. We also offer our services to Hampshire, Surrey and Sussex areas. Please get in touch for a quote today!
More Features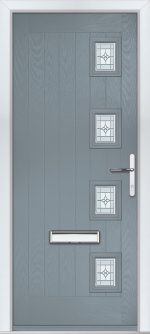 Expert Performance
Our composite doors offer your customer excellent performance in many areas. You can expect fantastic wind resistance, air permeability and water tightness. These doors also utilise glass reinforced plastic skins, allowing your customer to feel safe, secure and protected against all weather conditions.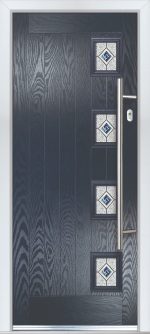 Practical and Popular
Composite doors are a popular choice among homeowners for many reasons. One of them is their practicality. These doors allow for ample amounts of customisation, with the option to have different colours for inside and outside the doors. They have an excellent lifespan of at least 30 years, so are an excellent choice to save money on replacements.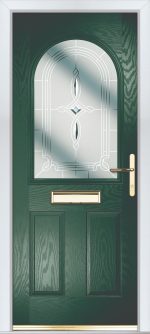 Trusted
Our composite doors are an excellent addition to any home. These doors have many accreditations to back them, such as Secured By Design, Part M compliance and PAS24. With a 15mm Exitex MDS25 threshold option you can create an accessible and weathertight home for your customers. PVC hinge edging also allows the adjustable hinges to sit neatly in the door. So, if you can't take our word for it, take their word.
Which door is better, uPVC or composite?
Both materials have their pros and cons. Composite doors generally have higher security features. It is made from a more rigid material to deter any unwanted intruders. This does not mean uPVC doors aren't safe. They take extra measures to be safer, including high security locking systems and multi point locking systems. This can make uPVC doors like the triple sealed outer uPVC frame of our composite doors more cost effective.
Both materials are recyclable and better for the environment than their timber counterparts. Regarding these doors, it is usually down to personal preference, as both are very viable options when your customers want to replace their doors.
Do composite doors swell in the summer?
Any type of door is prone to swelling during hot summer weather. It's not specific to composite doors. However, your customers can be assured knowing that our doors will return to their original size as soon as they cool down.
Will a composite door make a house warmer?
Composite doors are excellent at keeping heat within your customer's home. You can assure your customers that our composite doors are so good at keeping the heat in during winter that they may save on energy bills. If you would like to learn more about our composite doors, please contact us or use our online quoting system for more information.
Should I replace the whole door frame or just the door?
You can replace just the door when looking to upgrade your door. However, to ensure your customers and their family's safety, we recommend replacing both the door and the frame. Another benefit of replacing the door and the frame is the added energy efficiency your customer could benefit from.
Where do you deliver?
We are based on the South Coast of England in Waterlooville. We supply our composite doors to the Hampshire, Surrey and Sussex areas. If you want to work with us, you can expect free delivery. We also pride ourselves in getting our products delivered to you as quickly as possible, with the option to have your items in as little as five working days.
What other products do you offer?
We specialise in windows, doors and roofs. However, we also offer cladding, fascias, soffits & guttering services. If you would like to find out more about the services we offer, please get in touch with one of our knowledgeable team members for more information.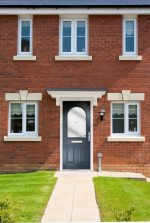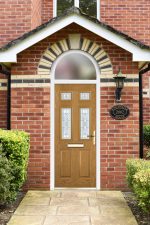 THE DIFFERENCE
Why Choose Us?
We strive to offer the best service possible. At SFX Trade, we want all our customers to have a terrific experience. When you work with us, you can trust our team. We are highly knowledgeable and are here to give you the tools to complete installations successfully. If you would like to find out more, please contact us today!
YOUR BUILDING NEEDS
Request a Free Online Quote
If you would like to find out more about our products, please contact us today! Alternatively, utilise our free online quoting system for more information about our products.
GET a quote