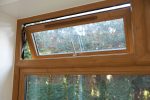 Key Features
Thermal Efficiency
Our flush casement windows have excellent thermal efficiency thanks to A+ energy ratings from superior glazing, reaching U-values as low as 1.3W/m2K.
Environmentally Friendly
Our planet is essential, that's why we ensure our flush casement windows can be installed for homes with planning or environmental restrictions. They are also lead-free and made from 100% recyclable materials.
Safety Features
Our flush casement windows come with child restrictors to offer your customers complete peace of mind. These windows come with optional hinge guards to prevent outside intrusion attempts.
Customisation Options
Our flush casement windows come with an extensive range of colours. You can also offer your customers complete customisation via our add ons, such as astragal or Georgian bars for a more traditional look.
Who Are SFX Trade?
We are a home improvement company based on the South Coast of England in Waterlooville. We supply casement windows to the Hampshire, Surrey and Sussex areas. We have over 30 years of experience in the window and double glazing business. If you would like to find out more, please get in touch today! 
More Features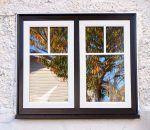 Weatherproofing
Our flush casement windows offer the UK's first double rebated seal along with an exceptional weather seal and glazing flipper. These original 70mm or Resurgence 80mm windows are all fitted with patented bubble gasket, which helps eliminate draughts and aid in water resistance.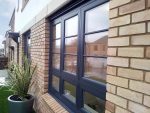 High Performance
Flush casement windows are well known for their excellent performance. Impress your customers with A+ rated windows with 28mm double or triple glazing options. These windows will aid your customers not to be so reliant on their central heating system to keep their homes warm in the winter.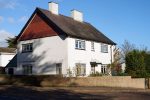 British Made
All of our windows are manufactured within the UK to ensure the highest quality possible. This allows us to properly regulate our windows and ensure they meet relevant British regulations and standards. Plus, with them being manufactured within the UK, it makes damage during transportation much less likely.
What is the difference between casement windows and flush casement windows?
Regular casement windows have parts that extrude on the exterior of a building, whereas flush casement windows sit flat on a wall. They both have very similar technicalities. The difference in these windows is predominantly cosmetic. If you would like to learn more about the windows we offer, please contact a member of our team!
Which is better, uPVC or timber?
Both these materials have good arguments as to why you should use them. The lifespan of both of these products can be very similar if they are correctly maintained. A pro of choosing uPVC over wood is that uPVC is a lot simpler to keep, with most uPVC only needing a quick wipe down now and then.
If you want wooden windows, their upkeep can become very pricy due to their liability to rotting, warping and cracking in harsher weather conditions. However, wooden windows often suit the architecture of heritage homes better than uPVC simply because they have a more rustic look and feel.
How secure are flush casement windows?
Casement windows are significantly challenging to break into. This is because a casement window frame is flush with the window. Plus, these windows can only be opened from the inside. They can't be opened from the outside, even using a crowbar. Your customers will also feel knowing our flush windows are BBA approved, PAS24 accredited and SBD awarded.
Where do you deliver?
SFX Trade is based on the South Coast of England in Waterlooville. We supply flush casement windows to the Hampshire, Surrey and Sussex areas. If you are looking for your next flush casement window supplier, choose us. We offer free delivery, and you can have your casement windows in just five working days!
What other products do you offer?
We specialise in windows, doors and roofs. However, we also offer services including cladding and fascias soffits & guttering. If you would like to find out more about the services we offer, please get in touch with one of our knowledgeable team members for more information.
Are flush windows worth it?
Their insulation properties are excellent, and your customers may save on energy bills. They are even more air and watertight since they are flush with the wall. Along with providing excellent performance, they also offer excellent slim sightlines, bespoke glazing platforms and a range of customisation like cills, colours and size for customers to enjoy.
Your customers have endless customisation options with the beautiful range of different colours and styles these flush casement windows offer. If your customers are looking for a timber-like appearance without the poor maintenance, these mechanically jointed windows offer the perfect answer.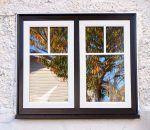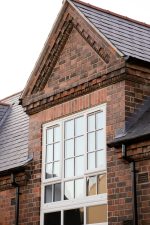 THE DIFFERENCE
Why Choose Us?
We have worked within the home improvement sector at SFX Trade for over 30 years. With our ample experience, we aim to provide all our clients with the best possible service. Our products are made within the UK and are rigorously tested to meet building regulation standards. You can trust that our products are of the highest quality. If you need help, have a team of experts for any questions about our products and services. Whatever you need, we are here to help!
YOUR BUILDING NEEDS
Request a Free Online Quote
If you would like to find out more about our products, please contact us today! Alternatively, utilise our free online quoting system for more information about our products.
GET a quote