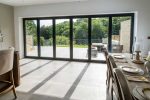 Key Features
Thermal Efficiency
Our doors utilise an extruded bubble gasket and unique beading system to maintain a continuous seal. Our French doors provide U-values as low as 1.3W/m²K.
Configuration Options
Our uPVC French doors come with low threshold access to enable greater accessibility when coming to and from the garden. A floating central mullion allows these doors to open completely in the summer months.
High Security Locking System
All our French doors are fitted with high security locking systems. We can also offer additional security by adding child restrictions.
Customisation Options
You can also choose from a chamfered or sculptured profile, 28mm double or 36mm triple glazing with standard four chamber or EnergyPlus six chamber profile. There are also 15mm and 24mm options for thermally broken silver or gold finished thresholds.
Why Choose Us?
We are a well-trusted home improvement company based in the South Coast of England in Waterlooville. Our products have been tested extensively to ensure we offer the highest quality. 
When working with us, you will find that our products have been extensively tried and tested to ensure we offer the highest quality. You can trust that we know what we are doing. Our highly knowledgeable team is always happy to share their expertise with you.
If you would like to work with us, please contact a member of our team today!
Who Are SFX Trade?
We are a small family-run company based on the south coast of England in Waterlooville, Hampshire. We have over 30 years of experience in the window and double glazing business. We opened our doors in 2011 and offer quality products to people in the trade and the DIY market.
More Features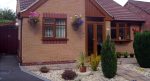 Superior Quality
Dazzle your customers with expert quality uPVC French doors. Our doors are made from premium quality materials with a long lifespan of 25+ years! On top of that, we offer a 10 year frame guarantee because we trust our products are that good, but if not (unlikely), we are here to help! Plus, our uPVC French doors are Building Regulation compliant.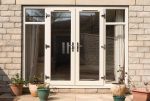 Versatile Configuration
Our uPVC French doors offer the best accessibility and low maintenance for your customers. By opting for single or double ramps and a signature flying mullion, the accessibility of entrances are heightened. Your customers will love these doors for their lack of maintenance required. We suggest wiping them down with a damp cloth occasionally for optimal results.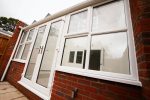 Weather Proofing
Our uPVC French doors meet all the requirements for British standards of weather testing. To ensure they are up to any weather conditions Britain throws at them!
What is the difference between patio doors and French doors?
Patio doors open by sliding along a track, meaning you could also refer to them as sliding doors. They also occupy considerably less space than French doors due to not opening outwards. However, French doors are hinged double doors that open inwards or outwards into your garden with an optional mid rail for stunning sightlines. French doors are still prevalent within the housing market due to their aesthetic appeal and glass fitting.
Which French door should open first?
For single French doors, it is traditional for them to open outwards. Whereas, with double doors, the left door generally opens first. However, this personal preference can be altered to fit your customer's needs.
Do French doors add value?
Yes, French doors can add visual appeal to a house. These doors give a home an elegant flare and are highly sought after in today's housing market. French doors have been trendy for a long time, and we don't see them going out of style soon!
Are French doors easier to break into?
It is a common misconception that French doors are easier to break into due to their glass panes. However, our French doors are manufactured from premium grade materials and bespoke glazing platforms. These French doors are BBA approved, PAS24 accredited and SBD awarded. So you can assure your clients they are safe and secure.
Where do you deliver?
We are based on the South Coast of England in Waterlooville. We supply our uPVC French doors to the Hampshire, Surrey and Sussex areas. If you want to work with us, you can expect free delivery. We also pride ourselves in getting our products delivered to you as quickly as possible, with the option to have your items in as little as five working days.
What other products do you offer?
We specialise in windows, doors and roofs. However, we also offer cladding, fascias, soffits & guttering services. If you would like to find out more about the services we offer, please get in touch with one of our knowledgeable team members for more information.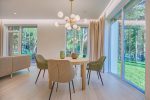 YOUR BUILDING NEEDS
Request a Free Online Quote
If you would like to find out more about our products, please contact us today! Alternatively, utilise our free online quoting system for more information about our products.
GET a quote