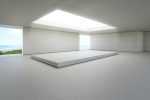 Key Features
Thermal Efficiency
You can expect excellent thermal efficiency from our flat skylights, with U-values reaching as low as 1.3W/m²K. Homeowners don't need to worry about heat escaping during the winter months.
Simple Installation
Follow our instructions for a simple installation process of the glazing and insulated kerb upstands our flat skylights include. Contact a team member for further assistance installing our flat skylights.
Visual Elegance
Our flat skylights bring a new, modern look to any house. These skylights allow ample light into a room and can highlight a feature point in any home further.
Customisation Options
Our standard colours include white, black and brown, and we can also offer other colours upon request. These flat skylights look fantastic however you choose to customise them.
Why Choose Us?
At SFX Trade, we want all of our customers to be happy with the services and products they receive from us. You can trust that all of our products are manufactured in the UK and are up to date with current British housing regulations. We also provide our clients with excellent customer support. Our team are highly knowledgeable about our products and is happy to share their expertise with you. If you would like to learn more, contact us now.
Who Are SFX Trade?
We are a family owned business based on the South Coast of England in Waterlooville. We can also supply our products across the Hampshire, Surrey and Sussex areas. We have been in the industry for over 30 years; however, we recently opened our doors in 2011 and offer quality products to people in the trade and the DIY market. Get in touch to work with us!
More Features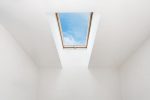 Sizing Options
Our standard stock sizes for flat skylights are 1000 x 1000, 1000 x 1500 and 1000 x 2000.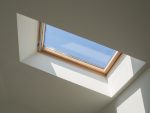 Popular and Practical
These flat skylights have a solar control glass option so your customers can fully control the light and heat in their homes.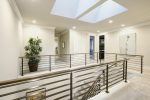 Minimalistic Design
There are narrow internal sightlines for a perfect, neat finish. A full aluminium outer trim is included for optimum contemporary sightlines. 
Are flat skylights suitable?
Flat skylights bring in a remarkable amount of lighting to any space. They can completely transform the appearance of a room. Our flat skylights are made from premium quality materials, so you can trust that they have excellent durability and that your customers won't have any problems with them. These flat skylights also have excellent thermal efficiency, so your customers might save on energy bills during cold winters.
What materials are your flat skylights made from?
Our flat skylights include the following:
Hidden diret fixing and strap fixing alternative
Internal plasterboard pocket for easy boarding and plastering
Clip in external weather bar and inner cover trim
Weather resistant, five degree pitched kerb allowing the water to drain off the glazing unit into the existing flat roof.
Where do you deliver?
We are based in the South Coast of England in Waterlooville. We supply our flat skylights to the Hampshire, Surrey and Sussex areas. If you want to work with us, you can expect free delivery. We also pride ourselves in getting our products delivered to you as quickly as possible, with the option to have your items in as little as five working days.
What other products do you offer?
We specialise in windows, doors and roofs. However, we also offer cladding, fascias soffits & guttering services. If you would like to find out more about the services we offer, please get in touch with one of our knowledgeable team members for more information.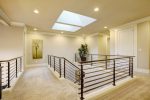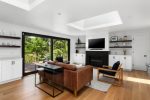 YOUR BUILDING NEEDS
Request a Free Online Quote
If you would like to find out more about our products, please contact us today! Alternatively, utilise our free online quoting system for more information about our products.
GET a quote