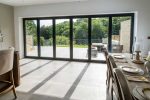 Key Features
Performance Tested
All of our doors have been thoroughly tested to BS 6375-1 standards and are kitemarked approved.
Multiple Configurations
We supply aluminium patio doors with two, three and four pane opening configurations. These operate on dual or triple tracks for smooth sliding and easy transitions for any homeowner.
Maximised Natural Light
Slim line sliding door profiles allow for more natural light into the home or property. Our aluminium patio doors create beautiful views of the outdoors.
Customisation Options
Our aluminium patio doors come in many colourways. Choose from bronze, silver, red, blue, and white. We can also provide you with further colours.
Why Choose Us?
At SFX Trade, we are committed to providing you with the best service possible. Our team is experienced and knowledgeable in home improvement and is always happy to share their knowledge and expertise with you. As well as excellent services, we strive to deliver the highest quality products. When you choose us, you choose excellence.
Who Are SFX Trade?
We are a family owned business based on the South Coast of England in Waterlooville. Our services also cover the Hampshire, Surrey and Sussex areas. With over 30 years of experience in the window and double glazing business, we opened our doors in 2011 and offer quality products to people in the trade and the DIY market.
More Features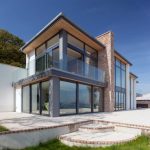 Practical
Aluminium patio doors are an excellent addition to any home. They are popular among homeowners due to their practicality and stylish features. Our aluminium doors come with many options for maximum practicality. We offer auto slide opening mechanisms, inline or lift and slide options and a slim interlock option.
Performance Tested
If you are looking for a top of the range patio door to supply to your customers, our aluminium patio doors are a great choice. Our aluminium patio doors are British Standard Kitemarked system achieving KM 530838 PAS 24.
Colour Matching
At SFX Trade, we understand the importance of matching the aesthetics of your customer's current home. Our aluminium patio doors have many customisation features that will allow your customers to get the perfect patio door. We supply single and dual colours in standard and non-standard finishes with matched accessories. 
Are aluminium patio doors good?
They are an excellent choice for homeowners looking to invest in their homes. Our aluminium doors are long lasting and good looking. These doors are incredibly durable, lightweight, and can withstand even the harshest weather conditions.
What glazing options are available?
We want your customers to benefit from customising their windows exactly how they want them. We offer options for the hardware, glazing and colours to meet these needs.
Hardware options offer a completely different look depending on what your client chooses. We can supply you with contemporary stainless steel to more retro designs matching or contrasting colours to your door frame.
Glazing may not affect the look of your client's new door. However, it can affect its performance. When you work with us, you can allow your client to choose from double and single glazing, self-cleaning, gas-filled, anti-glare, coated, decorative, energy-efficient glazing and more!
Are aluminium patio doors more expensive than uPVC?
Yes, uPVC doors are generally less expensive than aluminium. However, aluminium has some advantages over uPVC, for example. They are better for the environment and more robust and secure. The durability of aluminium means your clients won't have to worry about needing a replacement as often as uPVC may need.
Both materials have advantages and disadvantages, so it is best to supply both to fit all your customers' requirements. If you would like to learn more, please contact a member of our team today!
Where do you deliver?
We are based in the South Coast of England in Waterlooville. We supply our aluminium patio doors to the Hampshire, Surrey and Sussex areas. If you want to work with us, you can expect free delivery. We also pride ourselves in getting our products delivered to you as quickly as possible, with the option to have your items in as little as five working days.
What other products do you offer?
We specialise in windows, doors and roofs. However, we also offer cladding, fascias, soffits & guttering services. If you would like to find out more about the services we offer, please get in touch with one of our knowledgeable team members for more information.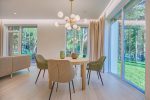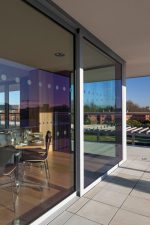 YOUR BUILDING NEEDS
Request a Free Online Quote
If you would like to find out more about our products, please contact us today! Alternatively, utilise our free online quoting system for more information about our products.
GET a quote