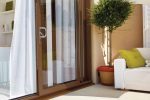 Key Features
Pane Configurations
These uPVC patio doors can be requested as two, three or four pane sliding doors. At least one pane is fixed and the other slide back, allowing for easy access to the garden area.
Enhanced Views
Our patio doors have large spans of glazing and slim sightlines. This allows for beautiful views of the garden and surrounding scenery and lets in plenty of natural light.
High Security Patio Doors
Our patio doors are PAS24 certified, providing peace of mind with secure multipoint locking. Anti-lift brackets have are built in to reduce the risk of the doors being lifted from the rollers.
Customisation Options
Our 28 colours and finishes can supply you with the ideal grained, flat or customisable colour for any location. We can provide anything your customers desire. You can choose bronze, silver, red, blue, white, and more.
Why Choose Us?
At SFX Trade, we strive to provide our customers the best possible service. You can expect only the best from us; with all our products being held to the highest standards, you can trust us. Our team is highly knowledgeable in this field and always willing to help and support you throughout the installation.
Who Are SFX Trade?
We are a family owned and operated home improvement company based in the South Coast of England in Waterlooville. With over 30 years of experience in the window and double glazing business, we opened our doors in 2011 and offer quality products to people in the trade and the DIY market. 
More Features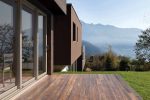 Practical
These doors are a practical and valuable addition to any home. Our uPVC patio doors are perfect for maximising light and space in any home. Due to their sliding capabilities, your customers will find it easy to open and close them without moving their curtains or furniture, gaining up to 25% additional opening space and up to a 6m opening aperture width.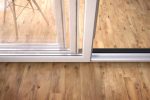 Stylish
Our uPVC patio doors offer a sleek and contemporary look to any home. They have an impressive amount of customisation options, including up to 28 colours and finishes, allowing your customers to get the perfect uPVC patio door for their home.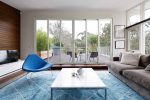 Expert Performance
Allow your customers to experience the edge-located rollers and easy-glide system with anywhere from two to six pane layouts, making our uPVC patio doors easy to open. We also offer low threshold options for additional accessibility. These doors are crafted with expert technology and have the capability to last a long time while fending off harsh British weather conditions and the activities of a busy household.
What is the difference between patio doors and French doors?
Patio doors open by sliding along a stainless steel track like our inline or triple track options, meaning you could also refer to them as sliding doors. They also occupy considerably less space than French doors due to not opening outwards. However, French doors are hinged double doors that open outwards into your garden. French doors are still prevalent within the housing market due to their aesthetic appeal and glass fitting.
Is planning permission needed for new patio doors?
Not necessarily. If your customers are replacing existing doors or windows with patio doors, usually the answer is no. However, they typically need planning permission to add utterly new patio doors. Sometimes, they can get away with not getting it if it falls within their permitted development rights.
How long does it take to fit your patio doors?
Usually, it takes a few hours for patio doors to be fitted into a home. This is with the expectation that there is already a hole for the patio doors to be fitted within. It will take significantly longer if your customers want to make a new patio door.
Where do you deliver?
We are based on the South Coast of England in Waterlooville. We supply our uPVC patio doors to the Hampshire, Surrey and Sussex areas. If you want to work with us, you can expect free delivery. We also pride ourselves in getting our products delivered to you as quickly as possible, with the option to have your items in as little as five working days.
What other products do you offer?
We specialise in windows, doors and roofs. However, we also offer cladding, fascias, soffits & guttering services. If you would like to find out more about the services we offer, please get in touch with one of our knowledgeable team members for more information.
What customisation is available?
The glazing options are endless. Choose from double and single glazing, self-cleaning, gas-filled, anti-glare, coated, decorative and energy-efficient units. There is no way your customers won't find what they are looking for.
Your customers can also choose from a spectrum of hardware options, from the contemporary stainless steel of our new Quantum range to more retro designs, all of which can be supplied in matching or contrasting colours to your door frame, depending on the look they want to create.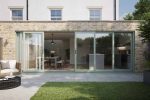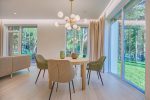 YOUR BUILDING NEEDS
Request a Free Online Quote
If you would like to find out more about our products, please contact us today! Alternatively, utilise our free online quoting system for more information about our products.
GET a quote