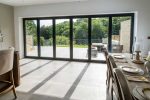 Key Features
Thermal Efficiency
Our aluminium bifold doors provide  U-values as low as 1.5W/m²K when using a side pane or 1.0 W/m²K centre pane. 
Weather Resistance
At SFX Trade, we know supplying your clients with durable aluminium bifold doors is vital. Our bifold doors are all tested to ensure they are watertight and draught resistant.
Panoramic Views
Our aluminium bifold doors can open up wall lengths of glazing, providing panoramic views of the garden and outdoor scenery.
Multipoint Locking
These bifold doors have multi-point lock mechanisms on main opening sashes, and shoot-bolt locking on floating mullions.
Why Choose Us?
From our products to our services, you can rely on us. We will always strive to give you the best. Our team is very knowledgeable about the industry and are happy to share that knowledge and expertise. We also provide free delivery services across the south coast of England, which can be as quick as five working days!
Who Are SFX Trade?
We are a family owned business based on the South Coast of England in Waterlooville. Our services also cover the Hampshire, Surrey and Sussex areas. With over 30 years of experience in the window and double glazing business, we opened our doors in 2011 and offer quality products to people in the trade and the DIY market.
More Features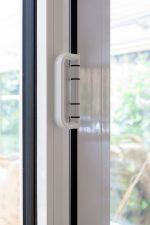 Stylish and Practical
Aluminium bifold doors are a trendy addition to any domestic or commercial project. They allow light to flood into any space and brighten up the room. They come in various colours for your customers to choose from to get the perfect look for their space. With internal or external sash folds, they can also be modified to open inwards or outwards from the middle or side to utilise a space best.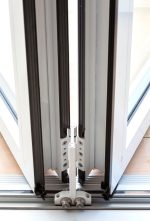 Expert Technology
Our aluminium bifold doors feature a polyamide thermal break that enhances thermal performance, allowing your customers to rely less on their central heating. It also features  EDPM high-quality gaskets and weather brushes to assist in weather resistance. With low or rebated threshold options and domestic style lift-up handle, you can also make our aluminium bifold doors highly accessible. If you want to learn more about our aluminium bifolding doors, please contact us today!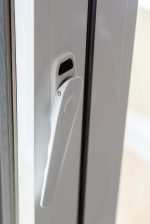 Configurations
At SFX Trade, we understand that your customers value customisation options. We offer a range of configurations like square or rounded edges and mitred corners so you can allow your customers full control over their new aluminium bifolding doors. The options are endless. If you want more information on our configuration options, please contact us today!
Are bifold doors going out of fashion?
No, they are still highly sought after in today's housing market. With customers loving the open, modern feel they add to their homes, you will still find plenty of people wanting to include bifolding doors. The misconception around the bifolding doors is that they don't last long. However, with our aluminium bifolding doors, your customers will not have to worry about needing replacing any time soon, as they last up to forty-five years!
Do bifold doors increase property value?
Yes, they can significantly increase the value of a property. Some experts estimate that bifolding doors can add around 5-10% to the sale value of a house. Paired with their Building Regulation compliance, you can improve the value of your customers' homes with their installation. If you would like to learn more about your aluminium bifold doors, please contact a member of our team today!
Is aluminium bad for the environment?
It is quite the opposite! Aluminium is known as a green metal. Not only is it eco-friendly to make products out of aluminium, but it can also be recycled indefinitely, repeatedly made into the same product. When you choose aluminium, you can have a guilt free conscience. You are providing your clients with robust products and products that actively assist us in becoming more sustainable.
Where do you deliver?
We are based on the South Coast of England in Waterlooville. We supply our aluminium bifold doors to the Hampshire, Surrey and Sussex areas. If you want to work with us, you can expect free delivery. We also pride ourselves in getting our products delivered to you as quickly as possible, with the option to have your items in as little as five working days.
What other products do you offer
We specialise in windows, doors and roofs. However, we also offer cladding, fascias, soffits & guttering services. If you would like to find out more about the services we offer, please get in touch with one of our knowledgeable team members for more information.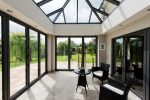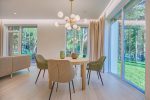 YOUR BUILDING NEEDS
Request a Free Online Quote
If you would like to find out more about our products, please contact us today! Alternatively, utilise our free online quoting system for more information about our products.
GET a quote