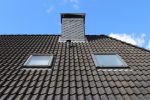 Key Features
Thermal Efficiency
These windows not only provide your customers with a beautiful feature point in their home. They also have excellent thermal efficiency with U-values as low as 1.3W/m²K. Your customers will be delighted with the natural lighting they bring into their homes and the added heat they can provide due to their superb thermal insulation.
Environmentally Friendly
Velux windows are manufactured with sustainability in mind. We understand that we must all do our part to save the environment. Feel good knowing that Velux windows are sustainable solutions that are good for you and good for the planet. 
Visual Elegance
These windows will transform any space. Velux windows can highlight a feature point, for example, a kitchen island or a dining table. The added light will make a room feel open and airy.
Customisation Options
We offer a wide range of customisation options. If you would like any further information on our customisation options, please contact a member of our team. Alternatively, you can use our online quoting system to better understand our pricing and other options.
Who Are SFX Trade?
SFX Trade is a home improvement company based on the South Coast of England in Waterlooville. We also supply our products to the Hampshire, Surrey and Sussex areas. With over 30 years of experience in the window and double glazing business, we opened our doors in 2011 and offer quality products to people in the trade and the DIY market. All our products are sourced from the UK and are vigorously and constantly tested to ensure the best possible quality.
Is planning permission required to install VELUX windows?
Most Velux windows have thin frames, which use minimal materials. They may not require planning permission due to fitting into the permitted development rights requirements. However, we always recommend getting expert advice when making changes to your home. If you require more information on this topic, our team is happy to help! Contact us on 023 9223 3445 or fill out our contact form.
What is the lifespan of a VELUX window?
Velux windows have a lifespan of around 20 to 30 years. However, with proper maintenance, this can be extended significantly longer. 
Do skylights weaken the roof?
No, they do not have to weaken a roof. When installed correctly, you will find the only change they make to a roof is increasing the light levels in the roof in which they have been installed.
Should you replace the skylight when reroofing?
Most recommend that skylights be replaced if you plan on re roofing a home. The skylights can be damaged during reroofing, making them unfit for purpose. If your customer plans reroofing, it is worth mentioning it to them.
How much does it cost to install a Velux window?
The pricing of a new Velux window depends on the size and style your customer wants. If you would like more information on our pricing options, please contact a member of our team. Alternatively, use our online quoting system to understand our pricing better.
Can you add skylights to an existing roof?
Yes. However, this process will be significantly longer. This is due to their needing to have planning drawn up and potentially requiring a carpenter to ensure the skylight can be securely fitted onto the existing roof.
Where do you deliver?
SFX Trade is based on the South Coast of England in Waterlooville. We supply VELUX  windows to the Hampshire, Surrey and Sussex areas. If you are looking for your next uPVC door supplier, choose us. We offer free delivery, and you can have your casement windows in just five working days!
What other products do you offer?
We specialise in windows, doors and roofs. However, we also offer cladding, fascias, soffits & guttering services. If you would like to find out more about the services we offer, please get in touch with one of our knowledgeable team members for more information.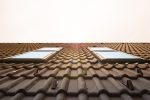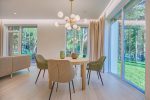 YOUR BUILDING NEEDS
Request a Free Online Quote
If you would like to find out more about our products, please contact us today! Alternatively, utilise our free online quoting system for more information about our products.
GET a quote