what we offer
High Quality Products
All of our products have been extensively tried and tested to ensure we offer the highest quality available.
Free Delivery
We offer free delivery on most of our bigger products within the Hampshire, Sussex and Surrey area. To see if your address is eligible, please contact us.
Knowledgeable Team
Our team has extensive knowledge within the field and are always happy to share their expertise with you.
Made In Britain
Expert British craftsmanship and manufacturing.
Over 30 Years Of Experience
Our years of working in the business means that we can offer exceptional expertise alongside a wide product knowledge.
Local To You
Located on the south coast of England, in the centre of Waterlooville, we are easy to find and offer products to the surrounding counties.
Our Products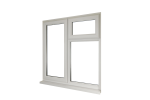 Testimonials
Everyone at SFX are extremely helpful and knowledgeable. The team at SFX have undertaken a few jobs for me, including the re-cladding of our house and replacing our front entrance.
All of my questions and queries (and trust me I have many) have been answered and clarified by Aaron and his team.
Kerry
Great company to do with business with! Whether you are looking for fit and supply or doing the job yourself they are happy to help.
Myke
My company ordered x90 sealed units, on collection the young gents were very helpful and knowledgeable. Fabulous service received, Many Thanks will certainly return and recommend.
Matthew
SFX trade have been a real find for me. I've been in the industry over 30 years and met endless chancers but with SFX you get quality service. Aaron and Sonia really know their stuff. If you're a small sole trader like me I'd recommend you give them a try. Once you have you'll never need to look elsewhere
Double Glazing Installer
Everyone at SFX is friendly and professional. I've had lots of cladding, windows and doors in the past year and found it all to be good quality, good value and delivered on time.
Dale

HERE FOR ALL YOUR BUILDING NEEDS
If you have any questions or would like a competetive quote, then don't hesitate to contact us. Our friendly and knowledgeable team are always here to help and to give support and recommendations for any project.