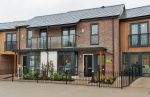 Key Features
Performance
We understand these doors have to withstand daily heavy usage. You can trust the quality of our commercial shopline, as they are built to last. The shopline is Document L compliant, meaning our doors meet every building regulation for non-domestic buildings. Please contact us if you want a detailed rundown of the specifications.
Dimensions
We have a wide range of sizes for your customers to choose from. If you want to learn more about our sizing range, please contact a team member today.
Single Door Max Width (mm) – 1100mm (per sash)
Single Door Max Height (mm) – 2500mm (per sash)
Environmentally Friendly
We strive to become more environmentally friendly to help our planet. When working with us, you and your customers can have a guilt free conscience knowing that our products are made from 30% recycled aluminium. Our products are also recyclable. So after serving their long life, they can be repurposed into something new.
Customisation Options
We understand that the entrance is the first thing people see, so it has to stand out. Your customers will enjoy the amount of customisation our commercial shopline offers. Choose from a wide range of colours and even custom colours.
Why Choose Us?
At SFX Trade, we are dedicated to providing you with the best service possible. From the quality of our products to our customer service, you will not be disappointed. All our products are sourced from the UK and are vigorously and constantly tested to ensure the best possible quality. Our team is crafted from industry experts who are very knowledgeable and happy to share their knowledge and expertise with you. If you want to work with us, please contact a team member or use our online quoting tool.
Who Are SFX Trade?
We are a family owned home improvement company based on the South Coast of England in Waterlooville. We also provide our products to the Hampshire, Surrey and Sussex areas. We have been working within the industry for over 30 years but opened our doors in 2011 and offer quality products to people in the trade and the DIY market.
More Features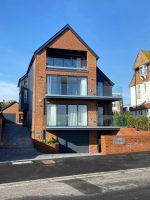 High Performance
All of our products are held to the highest standard. Our commercial shopline is corrosion resistant through atmospheric and electrolytic degradation, has drainage trays and is suitable for high traffic areas. As well as all the technical perks, this door has up to 50mm slim sightlines.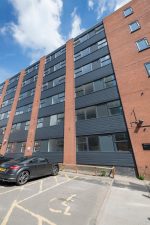 Commercial Use
Our shopline doors are specifically designed for all ground floor treatments and severe duty doors. They are highly robust and durable, which makes them perfect for commercial doors. These doors are high traffic area suitable and can be used as swing doors, rebated doors, auto swing and auto sliding.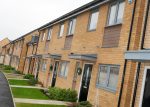 Practical and Popular
These doors make for a very popular choice due to their high functionality and exceptional customisation options. Allow your customers to enjoy the ease of our commercial shopline doors.
What is considered a commercial door?
A commercial door implies that a specific door is manufactured for commercial use. This usually means that these doors are built for heavy daily usage. Plus, stores have a higher risk of theft, so they typically have high tech security solutions compared to the regular residential door. They are usually used in schools, office buildings, stores, hospitals, manufacturing industries, and other commercial facilities.
Why do commercial doors open outward?
Commercial doors usually open outward for added safety. During the event of a fire, there could be many people trying to exit the building. They open outwards to prevent people from struggling to open the door or getting stuck.
Where do you deliver?
We are based on the South Coast of England in Waterlooville. We supply our commercial shopline range to the Hampshire, Surrey and Sussex areas. If you want to work with us, you can expect free delivery. We also pride ourselves in getting our products delivered to you as quickly as possible, with the option to have your items in as little as five working days.
Is there a difference between commercial and residential doors?
Yes, generally, commercial doors are more robust compared to residential doors. This is due to commercial doors having a much higher usage. Commercial doors are also typically bigger than residential doors. Again, this is down to the number of people using them daily. If you would like more information on our commercial shopline door, please contact a member of our team today!
How large should a commercial door be?
IBC requires the minimum door width to be 32 inches, with a maximum of 48 inches. However, some exceptions exist, for example, in medical facilities. While there are size restrictions, our square cut profiles are easy to install through their self tapping screws and clip together mullions.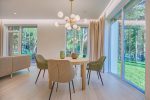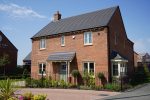 YOUR BUILDING NEEDS
Request a Free Online Quote
If you would like to find out more about our products, please contact us today! Alternatively, utilise our free online quoting system for more information about our products.
GET a quote