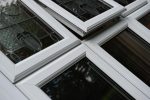 Key Features
Environmentally Friendly
We understand that we must do everything we can to protect our planet. Our casement windows are ultimately lead free. You can feel like you're making a difference knowing that our casement windows are 100% recyclable at the end of their long life.
High Security Locking System
The shoot bolt locking system provides excellent security measures within our windows. There is also the option to install child restrictors into our casement windows.
Customisation Options
We understand that when installing new casement windows, clients have a specific look in mind. Here at SFX Trade, we offer a wide variety of customisation options. Choose from many different colourways and sizing options to best suit your customer's needs.
Thermal Efficiency
Our windows not only meet but exceed building regulations. With the multi chambered uPVC profile, our casement windows have U-values from 1.3W/m²K.
Who Are SFX Trade?
We are a home improvement company based on the South Coast of England in Waterlooville. We supply casement windows to the Hampshire, Surrey and Sussex areas. We have over 30 years of experience in the window and double glazing business. If you would like to find out more, please get in touch today! 
More Features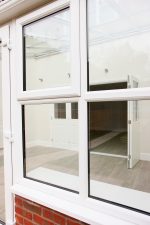 Weatherproofing
Liniar's patented bubble gaskets create a continuous seal throughout the border of the casement windows. Paired with an innovative glazing flipper, the seals are enhanced for extra comfort and excellent weather performance.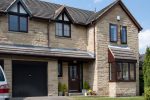 Modern & Heritage Charm
If you want to further dress up casement windows by adding mock sash horns, these casement windows can mimic the look of traditional vertical sliding windows. Other options also include adding astragal or Georgian bars to add extra character. 
Glazing Options
You can install the highest performing windows for your customers in 28mm double glazing or 36mm triple glazing options. The eco-friendly and cost effective glazing designs allow your customers to choose style and aesthetics for their home without worrying about the glass's performance.
What is uPVC?
uPVC, otherwise known as Unplasticised Polyvinyl Chloride, Is a long lasting building material often used in place of wood. This low-maintenance material makes it very popular in the home improvement industry. As well as its many practical benefits, it also has many cosmetic ones.
With it being plastic, the colour and style of windows made with this material are easily customised to one's desires. If you want to learn more about our casement windows, please get in touch!
What else do you supply?
At SFX Trade, we specialise in windows, doors and roofs. We also offer services such as cladding, fascias, soffits & guttering. If you would like to learn more about our products, don't hesitate to contact a member of our team today.
Where do you supply to?
We are based on the South Coast of England in Waterlooville. We supply casement windows to the Hampshire, Surrey and Sussex areas. We also offer free delivery. Call us to place your order, and we will arrange to deliver it to your site.
Why are casement windows so popular?
Due to our casement windows being recyclable and made of durable materials, these windows are trendy among our customers. Other factors contributing to their popularity are the mass customisation options these casement windows offer and their excellent thermal performance during the colder months.
Offer more for your customers with the excellent weatherproofing our casement windows provide throughout manufacturing and upon installation. Customisable by a range of sized cills, you can create the perfect easy to clean window for homes.
Which is better, sliding or casement windows?
Both types of windows have their pros and cons. If you are looking for better insulation, casement windows are the better option. However, the insulation the sliding windows lack makes up for their functionality. Rather than opening inwards or outward, they slide, which can be a space saver and a highly sought after function. 
Choosing between these windows mostly depends on your customer's preferences. If you want more information on our casement windows, please get in touch with us today!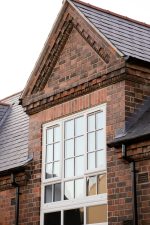 THE DIFFERENCE
Why Choose Us?
We are a highly recommended company within our sector and have many customers pleased with our services. All our products are sourced from the UK and are vigorously and constantly tested to ensure the best possible quality. 
Our friendly and knowledgeable team are always here to help and to give support and recommendations for any project. You can count on us whether you need support with specifications quotes or need help with the installation. We are here to help.
YOUR BUILDING NEEDS
Request a Free Online Quote
If you would like to find out more about our products, please contact us today! Alternatively, utilise our free online quoting system for more information about our products.
GET a quote