We offer an extensive range of doors to suit any property type, both domestic and commercial.
All of our doors are designed to be stylish, secure and practical.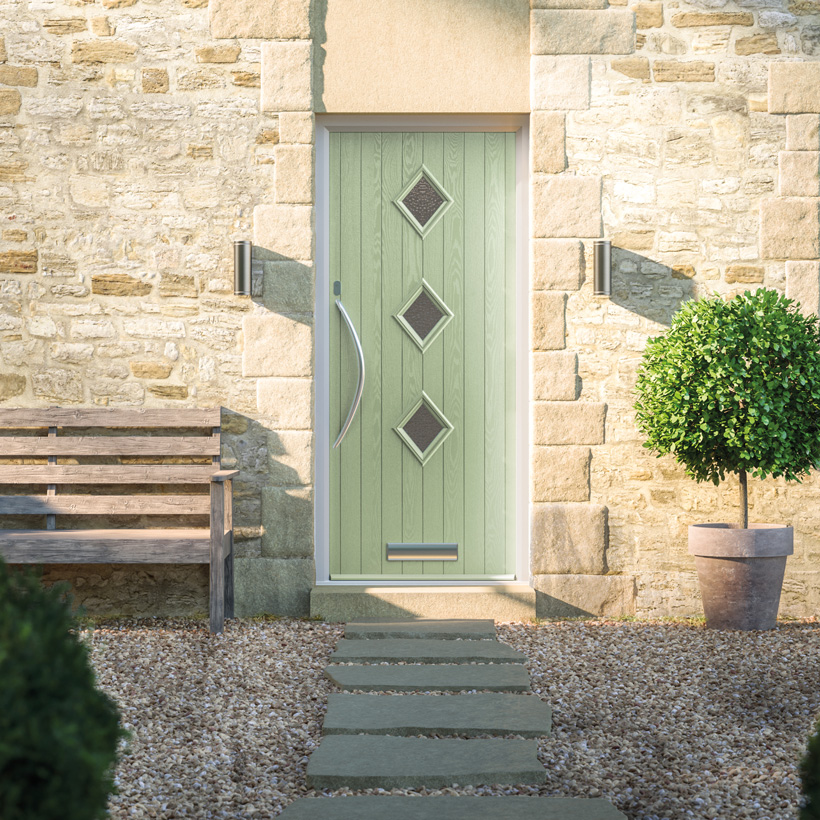 "A door is more than just an entrance"
A door has the ability to make a noticible change to the overall appearance of your home.

Create your dream door using our handy quote builder or let our experts guide you through our wide range of colours, materials and glass choices to find the perfect option for You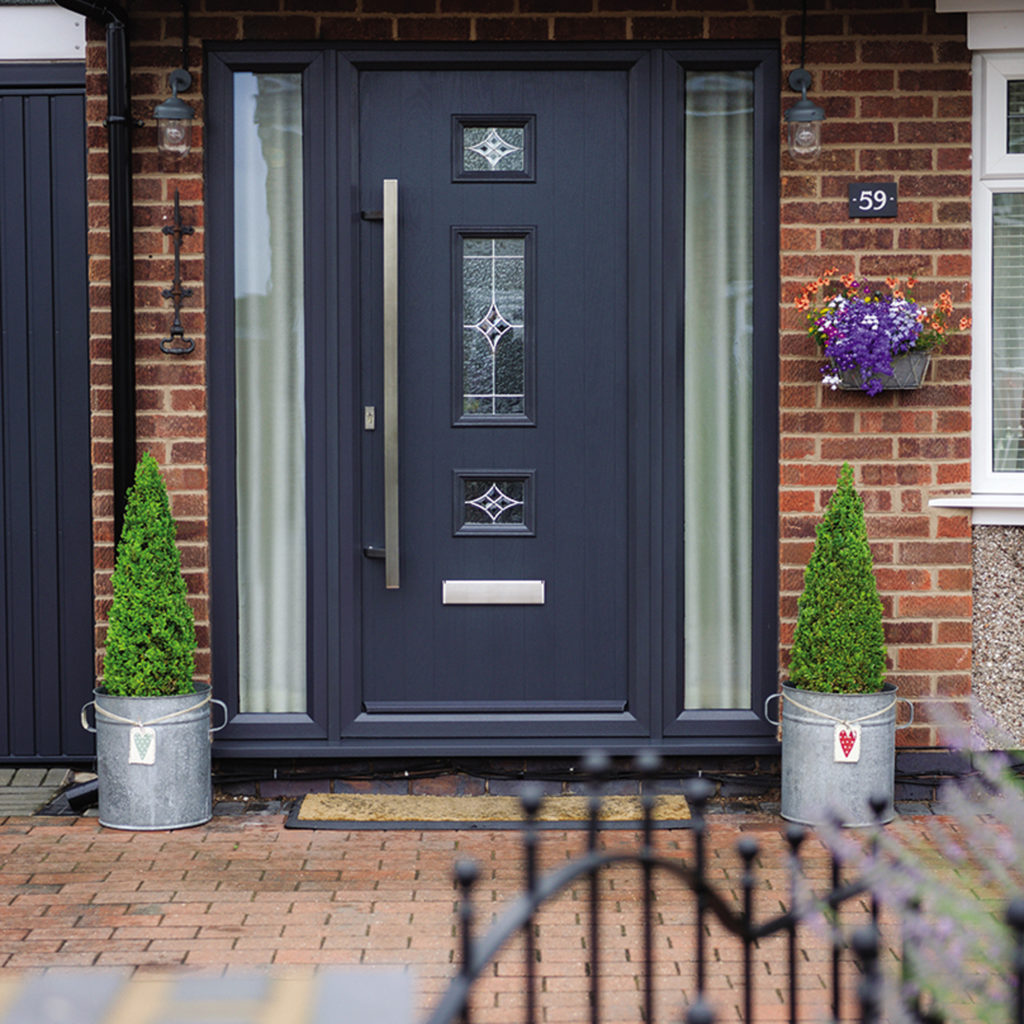 The benefits of Composite Doors are vast, from their unique style to the highest levels of security.Contemporary and traditional composite doors are custom made to suit your home and can be colour matched to existing door frames, with 13 slab colours available and 9 frame colours there is a door available for everyone.
All of these colours are available to mix and match, so you can have colour internally as well as externally.
The doors come with a GRP (Glass Reinforced Plastic) skin, the same stuff they make boat hulls out of, so you know they are built to last. They can be PAS24 and Secured By Design certified.
All our doors are thermally efficient, and come with their own bespoke energy rating certificate, keeping your home at a more comfortable temperature during the winter months.
All of our doors are made using only the highest quality materials, complete with a secure locking system. Also, they are available in as short as 4 working days.
Our Smart Visofold 1000 Aluminium Bi-folding doors are perfect for open plan contemporary living,bringing in light and opening up your home.
Our bi-folds are able to withstand the typical British winter weather and can also help create the ideal ambience in the Summer months, creating a natural flow between your garden and your home.
There are a vast number of opening configurations available to suit any property, whether it be replacing an existing set of doors or opening up an entire wall of your home. The sashes can fold internally and externally, have a single traffic door one end, all doors fold the same way, open from the middle or even have a floating corner post so the entire corner of your room opens up.
Our bi-folding doors are also energy efficient too, coming with a Polyamide thermal break enhancing the overall efficiency as standard. They are also secure with multipoint locking mechanisms on the main opening sashes, and shoot bolt locking on the floating mullions.
A low threshold is available creating a seamless look between rooms or for wheelchair access, alternatively you can have a rebated threshold providing improved weather resistance.
Where the doors are Powder Coated to order, the colour range is practically endless with any combination of RAL colours available, or even try Smart's unique Sensations range providing the doors with a textured finish.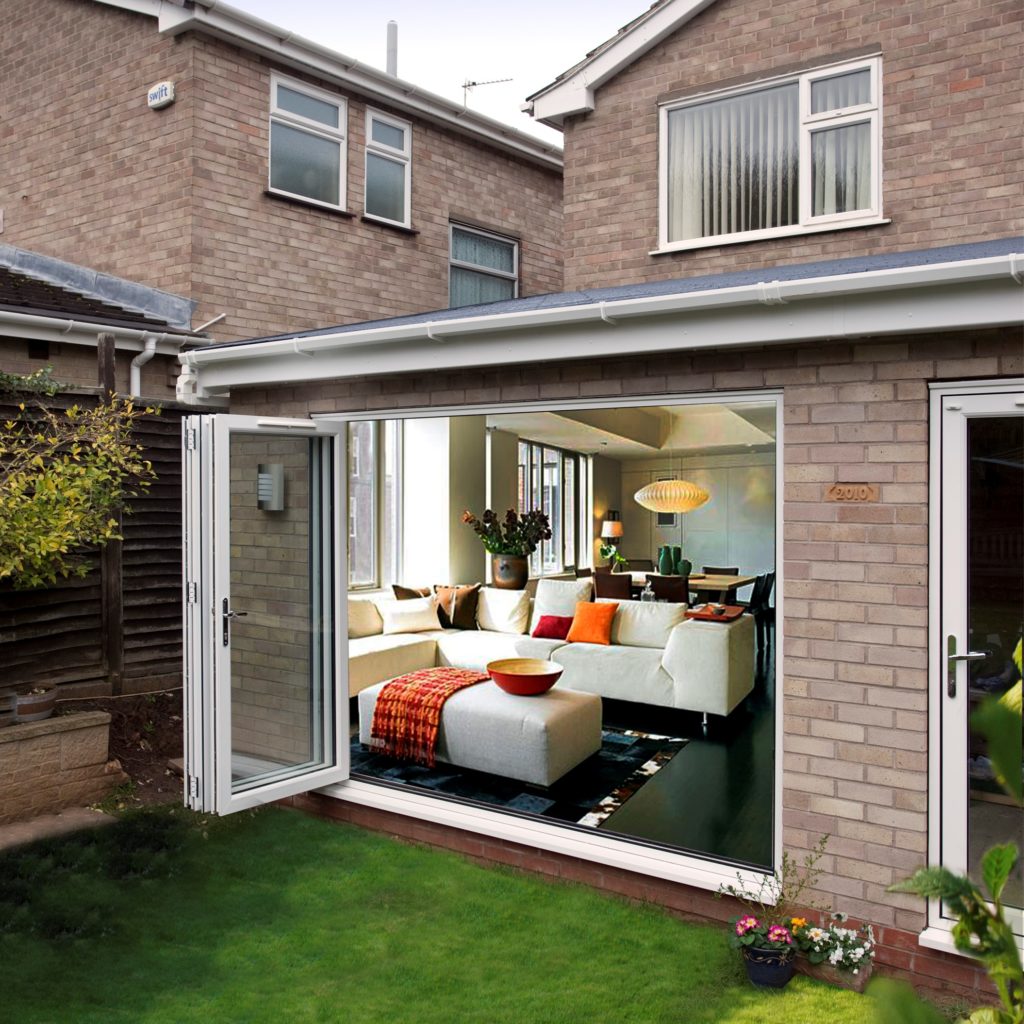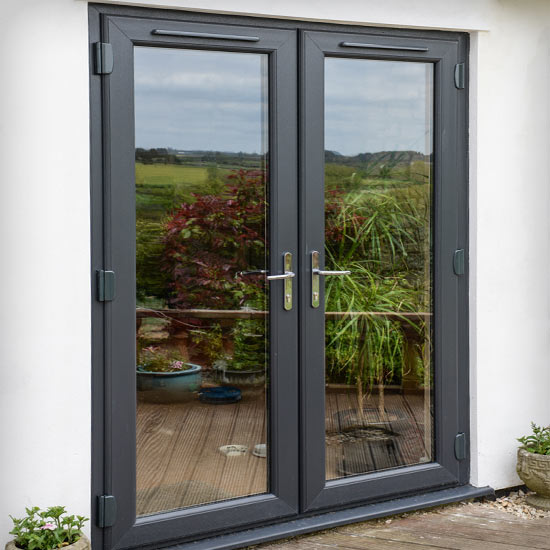 French doors are an attractive alternative to patio or bi-folding doors and are the perfect choice when space is slightly limited.French doors can be made to open in or out, depending on the needs of your home. These doors are not only secure, coming with multipoint locking, they come with slim sightlines with a floating central mullion, allowing you to fully open your home in the warm summer months.
Our French doors let in plenty of light and can be made with a low threshold, making them the ideal addition to homes with easy access needs, or those seeking a seamless look
Sliding patio doors are ideal for providing access to garden areas or conservatories, offering a generous expanse of light through large glazed panels. With a sliding patio door, at least one pane is usually fixed, and at least one slides back – and patio doors can be made to fit large apertures.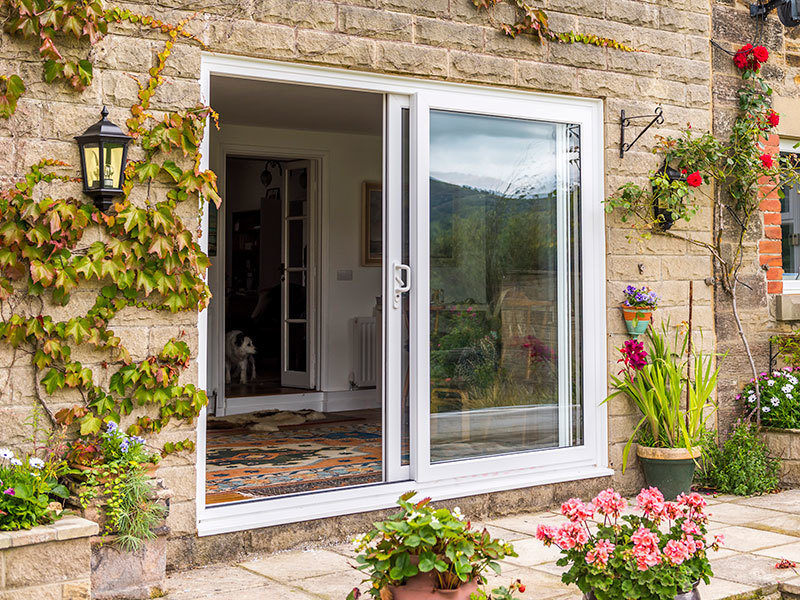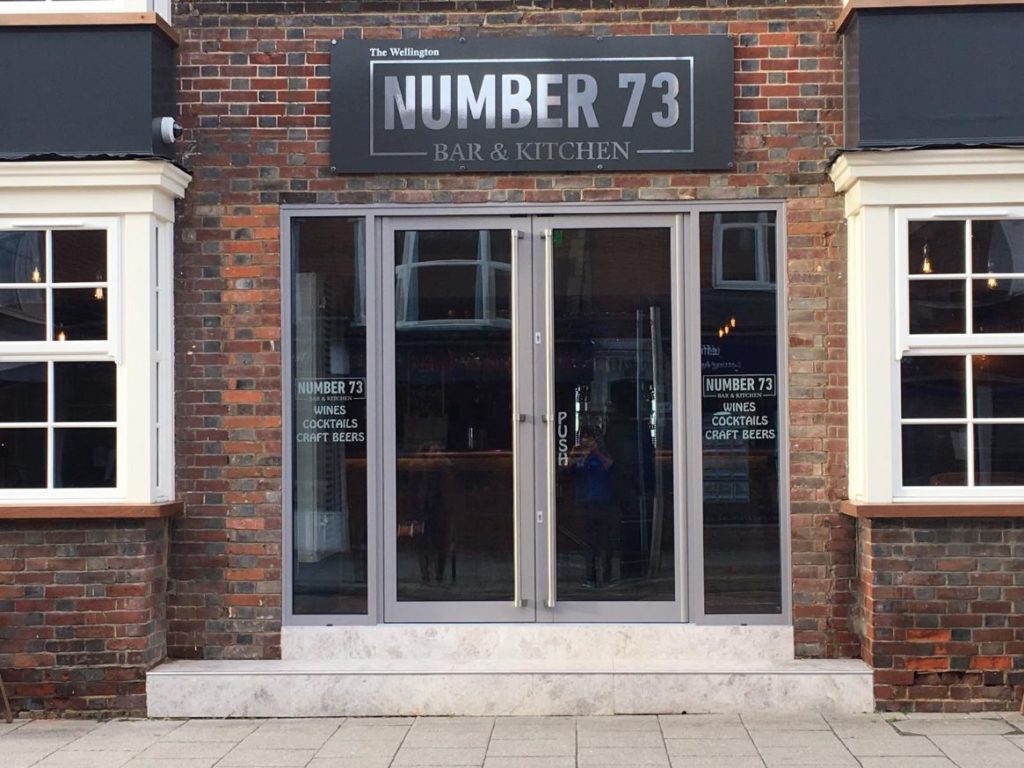 Our Smart Aluminium Shopline range is designed to be durable, stylish and robust in high traffic areas, and is perfect for restaurants and shops that require commercial swing doors. Individual doors are available with sash sizes up to 1100mm wide and 2500mm tall. They come with built in door closers, and electric strikes can be added, making them the ideal door for buildings with entrance systems that have multiple users such as flats and office blocks. All doors are available in virtually any combination of RAL colours.
See a range of our own installation and some jobs we have supplied to our trade customers